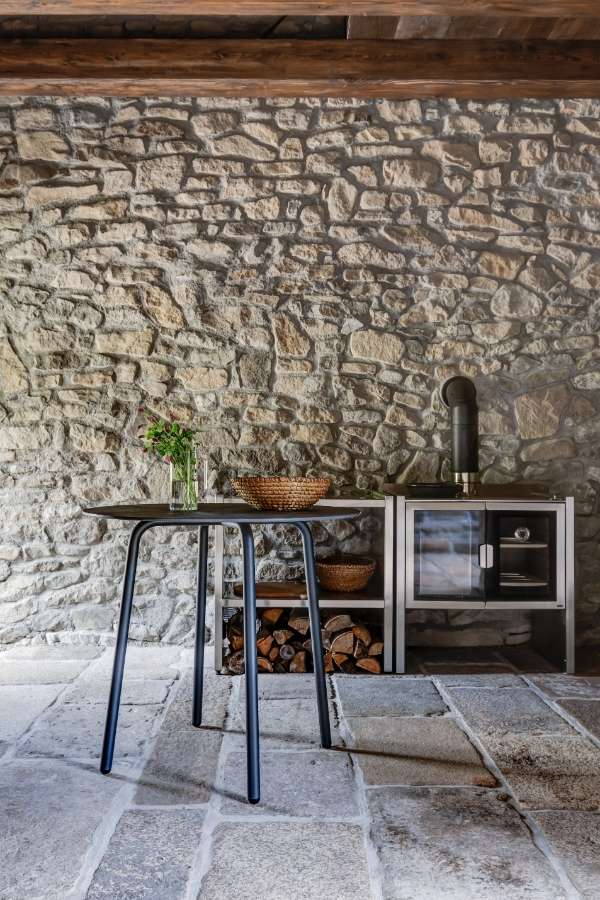 About cooking
Every morning, we will bring you the breakfast in a basket and leave it at the doorsteps, or you can come Between fences, same as for dinner. It's a short distance away. Here, Between meadows, you may cook in the stove or the cooker. There is Nespresso coffee machine, fridge and freezer, dishwasher or outside grill.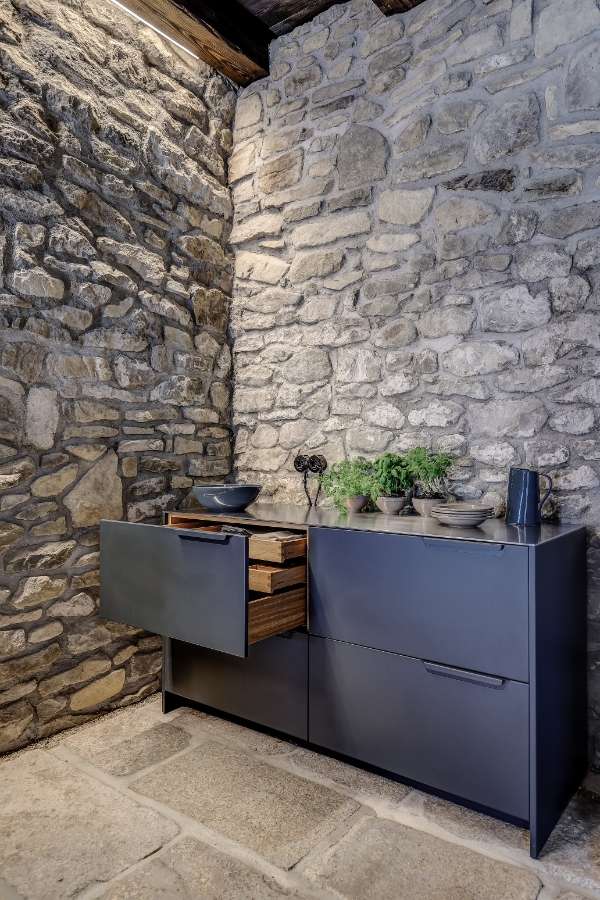 About design
You will notice the contrast of old and new the most in the kitchen. The former cow barn was turned into a minimalistic kitchen, modern appliances.The past is reminded by its classification for the counter for cooking, cleaning and storing
the dishes and food, as we remember it from our grandmothers.